How to Find Inspiration for Your CV or Resumé: Handy Resources
Struggling to find inspiration for your CV or resume? Check out these resources to help you create an amazing document that will impress potential employers!
If you're feeling stuck when it comes to creating your CV, you're not alone. I've recently been revising my personal branding, including my CV. I realised that I had been using the same format for years, and it was time for a change. I felt that my CV formatting and design did not reflect the person I am now. I know the process of creating a new CV can feel daunting, but it doesn't have to be.
To me, a CV represents you without you being present. It also speaks on behalf of you. It needs to be an accurate portrayal of your skills, experience, and goals. It should also be visually appealing to catch the reader's eye. Therefore you must put some thought into the design and layout of your CV.
---
So here are some ideas and points of inspiration for your CV or resume:
Pinterest
Like every other aspect of life that need inspiration, Pinterest doesn't disappoint in this aspect either.
I've created a CV/Resumé Inspiration Pin Board; you can check it out at the link below:
The Internet!
If you want to get really creative, the internet is full of possibilities. I love looking at different CV websites. This is a great way to get inspired by other people's creativity. You can also find some fantastic templates on Github that you can download and use for your own CV website.
A cv website can be a great way to showcase your skills and experience to potential employers. Not only does it provide a more comprehensive picture of your qualifications, but it also allows you to highlight your personality and accomplishments more engagingly. In addition, a cv website can be a valuable tool for networking and keeping in touch with former colleagues. Creating a cv website allows you to take control of what you show to the world! Anyone can access this CV!
Here's a list of my favourite CV websites I've come across:
Sean Halpin
Monica Powell
Maggie Appleton
Andrew McCarthy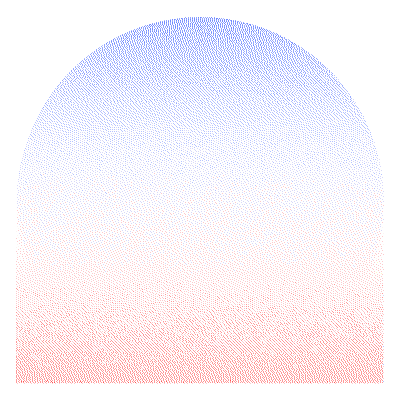 Canva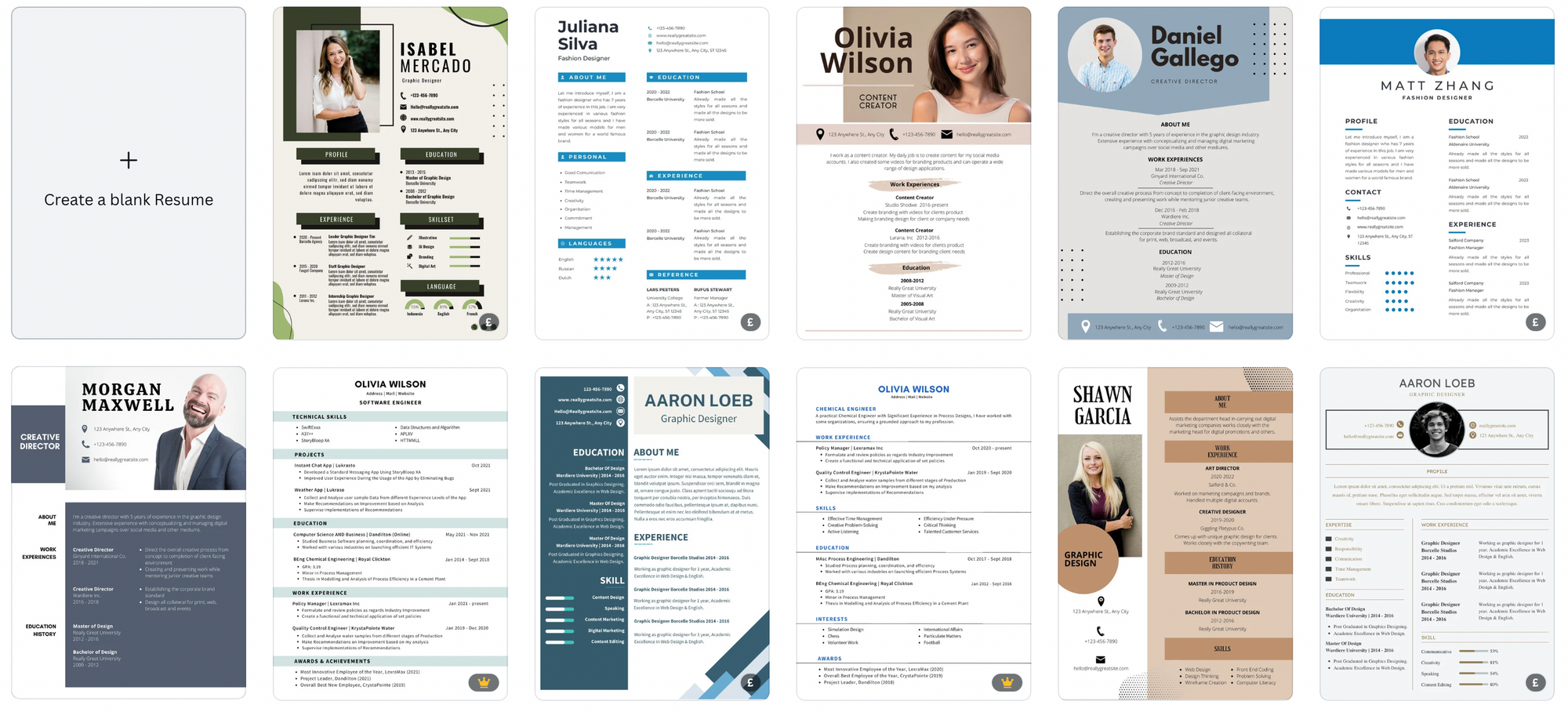 Like Pinterest, Canva is a great place to look for CVs/resumés. They have a range of free and paid resume templates, depending on whether you want to pay for the premium subscription.
There are many reasons to use Canva for your design needs. For one, it's a great way to create a professional CV. With Canva, you can easily add photos, adjust the layout, and change colors to make your CV stand out from the rest. You can also use Canva to create other designs, such as flyers, posters, and social media graphics. The best part about Canva is that it's easy to use and doesn't require any design experience - anyone can create stunning designs with just a few clicks! So if you're looking for a simple and affordable way to improve your design skills, Canva is definitely worth checking out.
Etsy
Perhaps an unlikely source of inspiration, the Etsy marketplace is a brilliant source of inspiration for pre-designed CV templates. Many talented artists sell CV templates on Etsy for as little as £5.
Etsy is a great place to find unique and stylish CV templates that will make your CV stand out from the rest. And because Etsy is such a popular marketplace, there are usually plenty of templates to choose from. So if you're feeling stuck or don't want to create your own design, check out Etsy for some creative CV inspiration.
Here's some of my favourite CVs/Resumés I've come across on Etsy: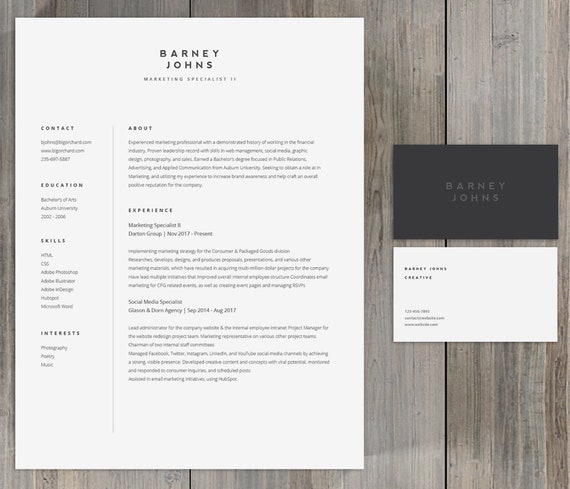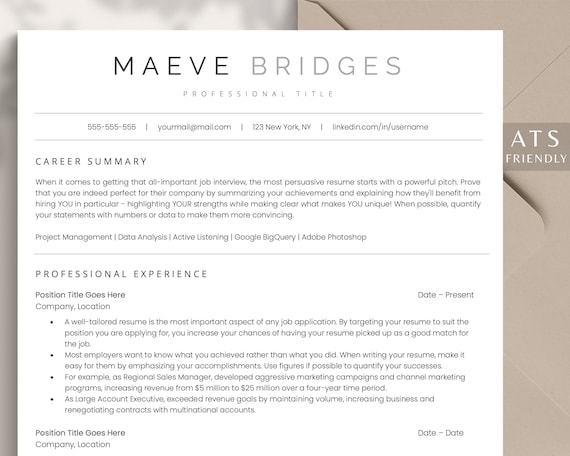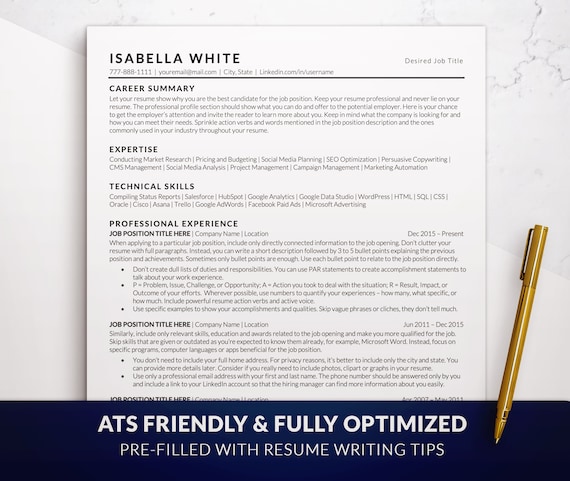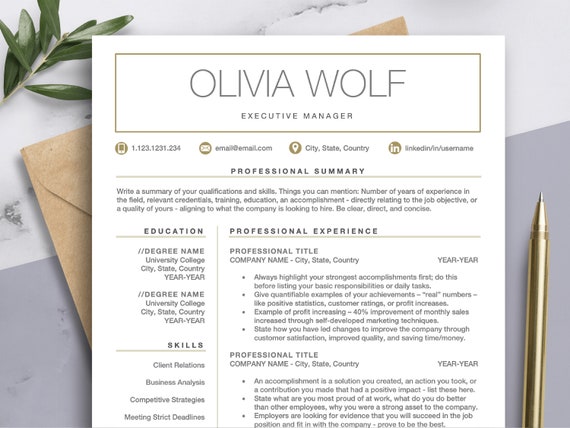 Resume.io
This website offers a range of CV templates, all of which are suitable for different types of job seekers. Whether you're looking for a traditional CV template or something more modern, Resume.io is sure to have something that suits your needs.
In addition to offering CV templates, Resume.io also provides tips and advice on how to write a CV and format and layout your CV. So if you're unsure where to start, check out Resume.io, and I'm sure you'll get the ball moving!
---
Although this isn't an exhaustive list, I hope you found at least one or two new ideas to help shape your CV/resumé. Remember, your resume is a marketing document - it's meant to show off your skills and talents in the best possible light. So take some time to play around with different formats, styles, and content until you create a resume that represents you and your branding!